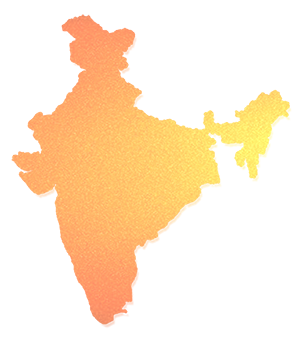 With 1.3 billion people, India is one of the largest and neediest countries in the world. Half of the world's orphans live in India.
India is a beautiful and diverse country. People fall in love with the warmth of the culture and hospitality of the people. However, the widespread poverty and disease calls us to respond in action.
There are over 30 million child labourers or children sold into slavery. HIV/AIDS, malaria, polio, leprosy, air-borne and water-borne diseases are rampant. People ignorantly live in unhygienic conditions, affecting their health extensively. Most of the poor cannot afford health care.  Massive flooding and high temperatures wreak havoc upon the population almost annually. Food, medical care, education, and love are very much needed.
To see a significant long-lasting change in a community, ICM has devised a strategy that would spur leader development, care for women and child development, directly impacting the development of the community.
Leadership
Development Programs
DMM
DD
Leader Development
Urban Youth Development
Covenant Youth
Women and Child
Development Programs
SCH
CCH
CCDC
Covenant Inheritance
NOCN
Rescue Pink
Community
Development Programs
Parivarthana
CBC
Covenant Schools

Bore-wells

Bharath Pyara
Covenant Ventures